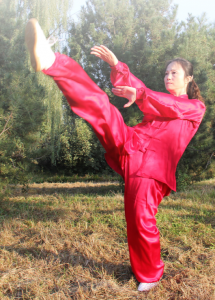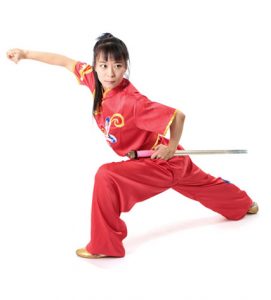 Facebook Event: https://www.facebook.com/events/808015279351937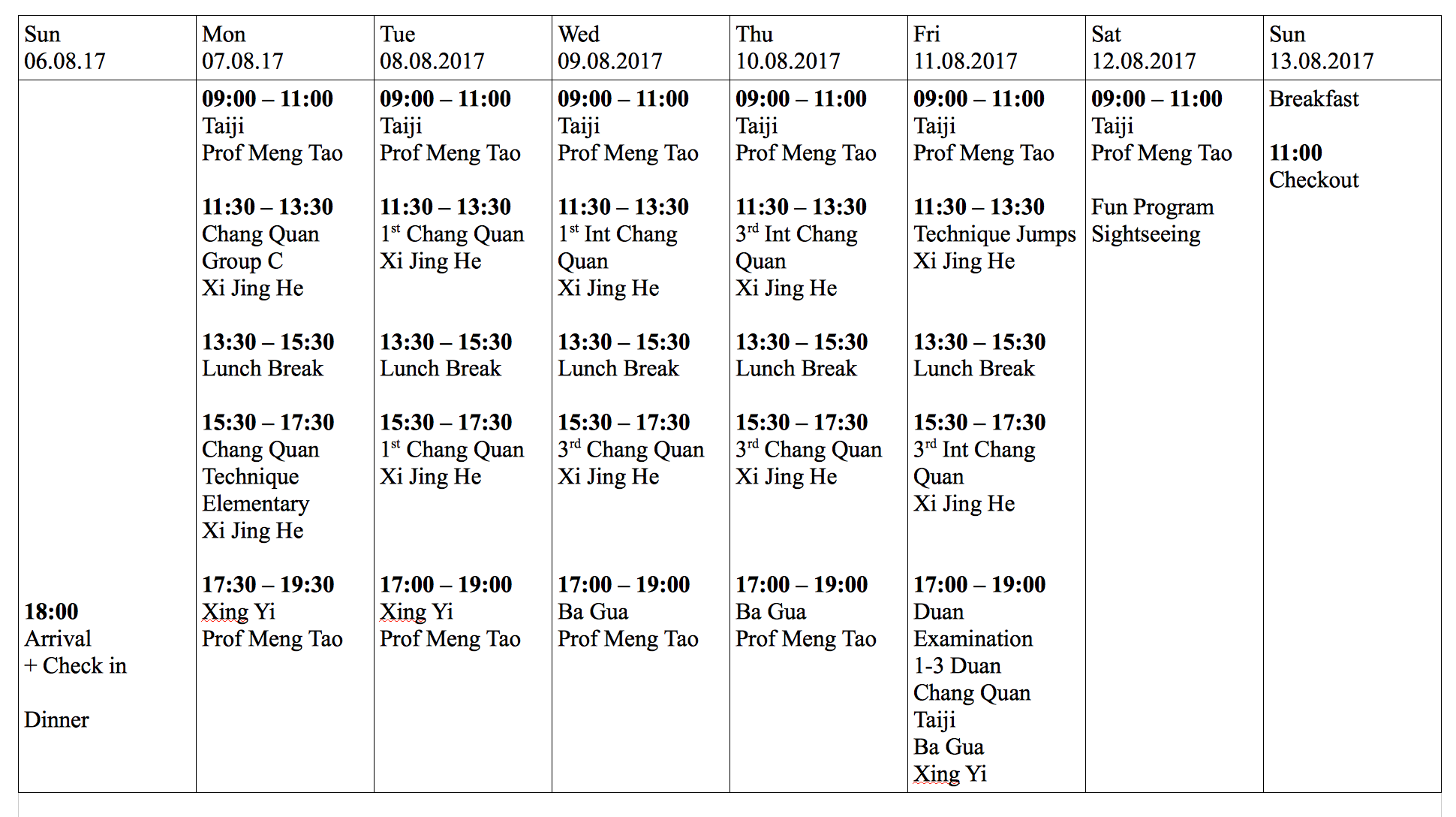 We like to announce that we invite 2 great chinese Teachers for a Summercamp in Austria who will teach Taiji, Chang Quan (1st and 3rd IWUF set), Xing Yi, Ba Gua. Date and location might change. We will also provide a Kids program with training and fun. More information like schedule will follow.
197€ full board
162€ half board
(not obligatory to stay in our suggested accommodation)
Price for 1 Style (Taiji/Bagua+Xingyi/Chang Quan): 100€ (For non IWUF Members 150€)
Price for all lesson (flat rate): 150€ (For non IWUF Members 220€)
Prof Meng Tao http://wushu-awf.at/index.php/professor-meng-tao/
Xi Jing He http://wushu-awf.at/index.php/he-xijing/
—
Gerne möchten wir mitteilen, dass wir 2 chinesische Lehrer nach Österreich einladen für ein Sommerlager die unterricht in Taji, Chang Quan (1. und 3. IWUF Form), Xing Yi, Ba gua geben werden. Zeit und Ort kann sich noch ändern. Wir werden zusätzlich noch ein Kinderprogramm anbieten. Mehr Informationen und Programm folgt noch.
197€ Vollpension
162€ Halbpension
(Unterkunft kann auch selber organisiert werden)
Preis für 1 Stil (Taiji/Bagua+Xingyi/Chang Quan): 100€ (Für Nichtverbandsmitglieder: 150€)
Preis für alle Stile (flat rate): 150€ (für Nichtverbandsmitglieder: 220€)
Prof Meng Tao http://wushu-awf.at/index.php/professor-meng-tao/
Xi Jing He http://wushu-awf.at/index.php/he-xijing/