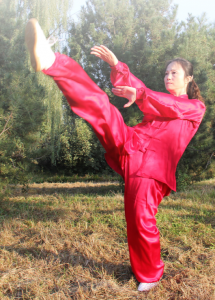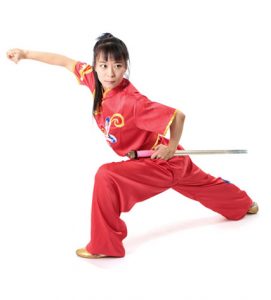 Facebook Event: https://www.facebook.com/events/808015279351937
Deutsch:
Gerne möchten wir mitteilen, dass wir 2 chinesische Lehrer nach Österreich einladen für ein Sommerlager die unterricht in Taji, Chang Quan (1. und 3. IWUF Form), Xing Yi, Ba gua geben werden.
Wir werden zusätzlich noch ein Kinderprogramm anbieten. 
Datum: 6. August – 13. August 2017
Ort: Jugend- und Familiengästehaus Mauser-Mühltaler Markt 86, 5570 Mauterndorf, Austria (www.mauser.cc)
Anmeldung: bis 23. März 2017 per E-Mail oder Fax – Anmeldeformular herunterladen
Unterkunft
Unterkunft für Jugendliche ab 15 und Erwachsene:
Vollpension: ab 200€ | Halbpension: ab 175€
Unterkunft für Kinder über 5J:
Vollpension ab 180€ | Halbpension: ab 155€
Ortstaxe ab Jahrgang 2002 und älter: 1.10€
(Unterkunft kann auch selber organisiert werden)
genauere Preisauflistung im Anmeldeformular
Kurspreis für die ganze Woche
100€ – für einen Kurs (Schüler von Nichtverbandsmitgliedern 150€)
150€ – für alle Kurse (Schüler von Nichtverbandsmitgliedern 220€)
100€ – Kinderprogramm ab 5J – weitere Geschwister +50€
Duan Prüfung (Duan Formular + Sportpass + Foto mitzubringen)
1. Duan: 60€
2. Duan: 90€
3. Duan: 130€
Prof Meng Tao http://wushu-awf.at/index.php/professor-meng-tao/
Xi Jing He http://wushu-awf.at/index.php/he-xijing/
English:
We like to announce that we invite 2 great chinese Teachers for a Summercamp in Austria who will teach Taiji, Chang Quan (1st and 3rd IWUF set), Xing Yi, Ba Gua. We will also provide a Kids program with training and fun.
Date: 6th of August – 13th of August 2017
Location: Jugend- und Familiengästehaus Mauser-Mühltaler Markt 86, 5570 Mauterndorf, Austria (www.mauser.cc)
Application: until 23th of March 2017 via E-Mail or Fax – Download Applicationform
Pricing: (not obligatory to stay in our suggested accommodation)
accommodation for 15Y or above:
full board: starting from 200€ | half board: starting from 175€
accommodation for Kids 5Y+:
full board: starting from 180€ | half board: starting from 155€
local tax >2002 born: 1.10€
please find the price list in the application form
Course
100€ – 1 Wushu program per day (for non IWUF Members 150€)
150€ – all Wushu programs a day (for non IWUF Members 220€)
100€ – Kids Program >5Y – +50€ per additional sibling
Duan Examination
1st Duan: 60€
2nd Duan: 90€
3rd Duan: 130€
For non Austrians: Please send us a confirmation of your national wushu federation
Prof Meng Tao http://wushu-awf.at/index.php/professor-meng-tao/
Xi Jing He http://wushu-awf.at/index.php/he-xijing/