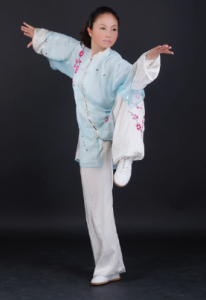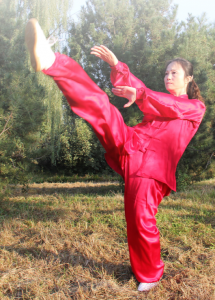 Frau Meng Tao ist Privatdozentin an der Capital University of Physical Education and Sports in Peking und machte ihr Doktorat im Institute of Physical Education in Shangai. Sie hat den 7th Duan und ist nationale Schiedsrichterin.
---
个 人 简 介
孟涛,博士,首都体育学院教授,硕士生导师,中国武术七段,国家级裁判,北京市"人才强教"计划中青年骨干教师,美国太平洋大学访问学者,美国武术学院高级顾问。
孟涛教授长期参与国家武术运动管理中心举办的各级各类武术赛事的裁判工作,2012年受邀担任全美青少年武术选拔赛、美国经典武术赛事的裁判工作;自2001年起,曾多次赴德国、意大利、印度、美国等国家进行讲学和文化交流活动,2015年受中国武术协会委派赴奥地利、瑞士进行中国武术段位的教学和考评工作。
Dr. Tao MENG, professor of Capital University of Physical Education and Sports, is a Tutor of postgraduates as well as a National referee. She also holds a certificate of Level 7 of Chinese Martial Arts and is one of the top talented teachers in Beijing. Dr. Meng was a visiting scholar at the University of the Pacific, California USA. She is also a senior advisor of US Wushu Acdemy.
Being a referee, Dr. Meng is deeply involved in the competitions and events at all levels hosted by the Chinese Wushu Association. She was invited to be the referee for American Youth Wushu Selection Competition and other US Martial Art competitions in US in 2012. Ever since 2001, Dr. Meng repeatedly gave lectures and participated in cultural exchange activities in Germany, Italy, India, United States and etc. She was sent to Austria and Switzerland by Chinese Wushu Association in 2015 to teach Chinese Martial Arts and evaluate the work of promoting Levels of Chinese Martial Arts.